Bringing Your Bike To College
Among the many important things to remember to pack for college, a bicycle should be at the top of the list! Using a bike to get around campus is a quick and convenient way to stay in shape and save money on gas and parking fees. Make sure your bike is tuned up before you take it away to school, and consider outfitting your bike with these helpful accessories:
A rear rack.
While many times a backpack will do, being able to carry things on your bike and not your back makes your ride more enjoyable. You can use the rack to bungee things to the top, or invest in a set of shopping bags that clip to the side so you can make grocery runs! There are also special padded laptop and tablet bags that safely transport your electronics from class to class.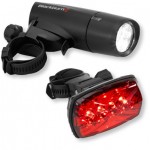 A good set of lights.
You are almost guaranteed to be studying late one night and have to make your way home through the dark. A combination of a white front light and a red rear light will keep you safe and visible through all hours! We have lights starting at 16.99 each!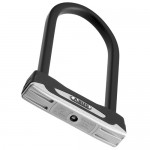 A good U-Lock.
Bike theft is a problem no matter where you go, and a college campus is no different. It's important to purchase a high quality, secure lock, and that you learn how to lock up your bike properly.  For some tips on how to secure your bike properly, check out this Lifehacker article! Cable locks start at $18.99, but for college campuses we reccommend going with a heavy duty U-lock with prices starting at $39.99.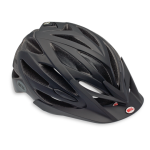 A comfortable helmet.
This one is a must! No matter where you are, it is a smart decision to wear a helmet! Having a proper fitting helmet will protect you in the case of a fall or collision. A good helmet is light, well vented and, most importantly, fits your head: it should be tight enough to stay in place without being buckled and not so tight that it causes any pressure points. We have helmets starting at only $39.99!