It stopped snowing… now what?
The snow is over and the temperature is slowly but surely rising up to the 40s and 50s. As many of us are thinking spring, Erlton Bicycle Shop has a few tips to get your bike into shape. If you're unsure exactly what your bikes need, bring it into the shop for a free evaluation. Scroll down to find the description that best matches how you've been riding this winter, and how it has affected your bike.

I've been riding through the ice and snow all winter….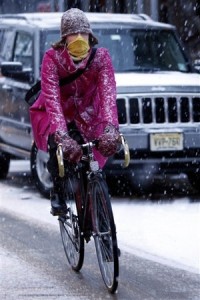 If you've been riding all winter, your bike is going to need a lot of attention. The salt on the roads is harsh on your frame, chain, cables, and other bicycle components. The snow and water can start to rust not only your frame, but also the screws and bolts on the bike. You are going to need to give your bike a tune up, as well as a drive train cleaning. It is recommended that you bring the bike into the shop for a professional tune up, but if you are trying to get things going yourself be sure to pay special attention to cleaning and lubing your cables and chain. Also be sure to carefully check any bolts for rust, and make sure they are not liable to break when you tighten them down.



I've been riding on a trainer all winter….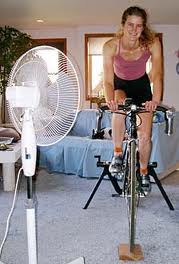 If you've been staying warm indoors on a trainer through the miserable cold of this winter, you bike should be in good shape. The most important thing you will want to do is check your tires, especially the rear, for wear or flat spots.  Wear on a bicycle tire being used on the road can be identified by pitting, cracking, dry rot and flat spots. On a trainer, you're most likely to see flat spots from where the roller of the trainer made contact with the rear wheel, but also keep an eye out for pitting and cracking. A flat spot will be an area where the rubber has worn down to be thinner than the areas around it, and will lead to easy puncture flats. If you see any pitting, cracking, dry rot or flat spots, it is time to get a new tire!
Aside from worn tires, you will want to perform a safety check on your bicycle to ensure that nothing worked its way lose. If you have noticed problems with shifting, or braking while using the trainer, that's a sign that your bike may need a tune up.
If you haven't ridden all winter….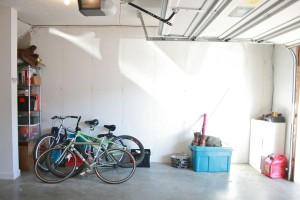 It's time to pull that bike up out of the basement or garage and get riding! If your bike was stored outside, you should follow everything mentioned under riding all winter. Just because you haven't ridden it, the salt and water still gets to it!
Before you get on your bike, perform a safety check.
Inspect the frame for any cracks or dents which pose a safety hazard.
Inflate your tires. Do they hold air? Are the tires cracked or showing signs of wear?
Check your brakes. Do they feel spongy or tight?
Bounce your bike gently, and listen for rattles. Some rattling is something loose that needs to be tightened!
Are the handlebars straight and snug?
Do the wheels spin freely without obstruction?
If your bike has been sitting for a while, or you are just unsure if it's ready to ride, bring it to Erlton Bicycle Shop to have one of our professional bicycle mechanics do a free evaluation and saftey check of your bike. Our techs will let you know what you need to do to get your bike in riding condition!